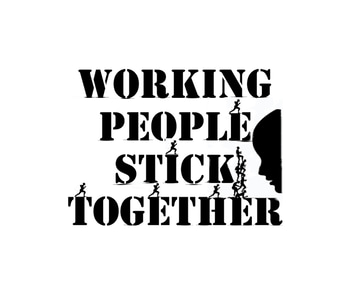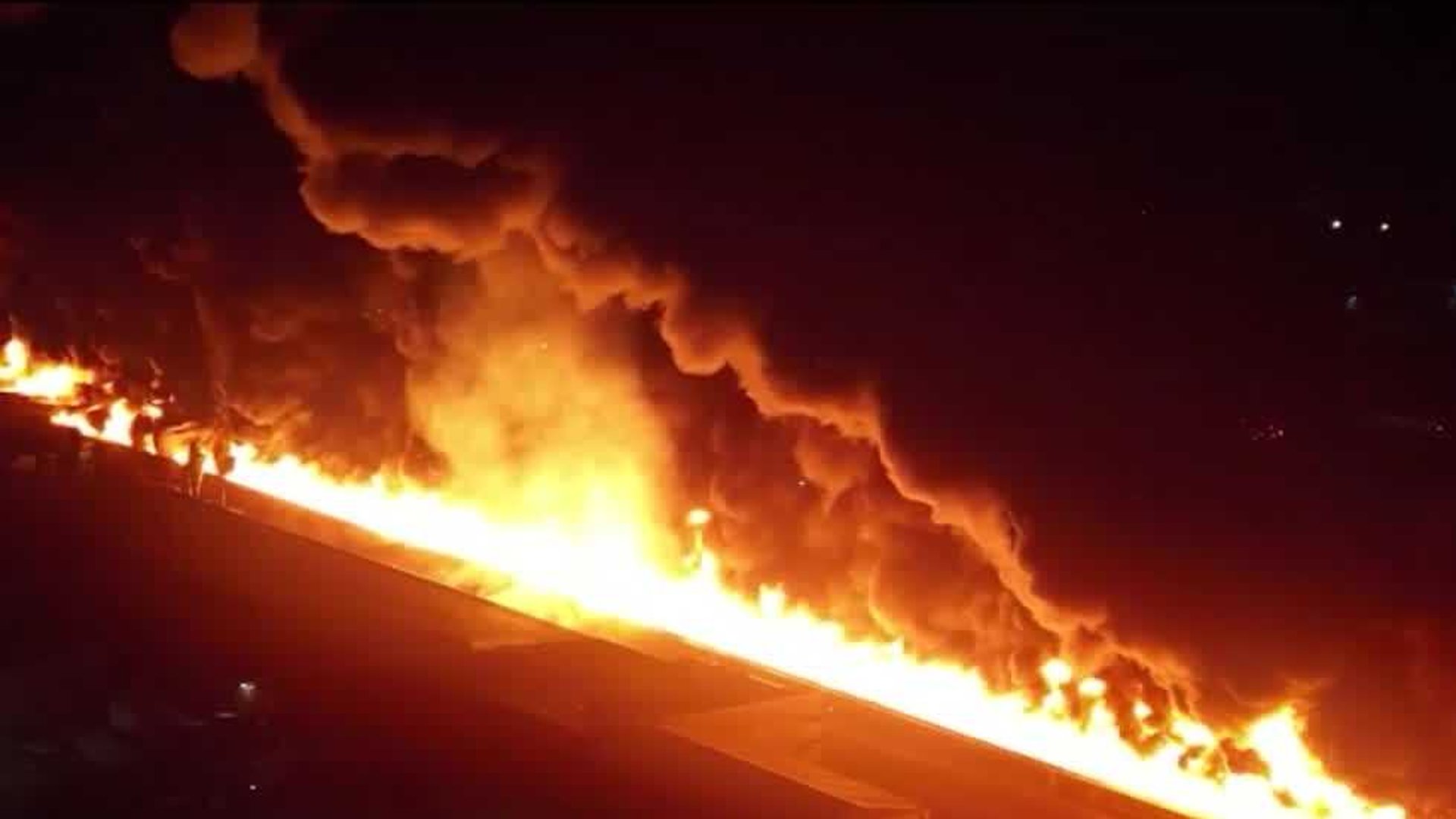 I began running for president a few days after February 3, 2023, when a Norfolk Southern freight train derailed while carrying 38 cars of hazardous materials. This crash, and subsequent explosion would shake the earth from East Palestine, Ohio over the state line into Pennsylvania.
A private company was then allowed by the governor to detonate a bomb in the form of a Open burn creating an ecological catastrophe, shooting skyscraper level plumes of smoke sending waves through Ohio and Pennsylvania communities, poisoning everything in its path including our people.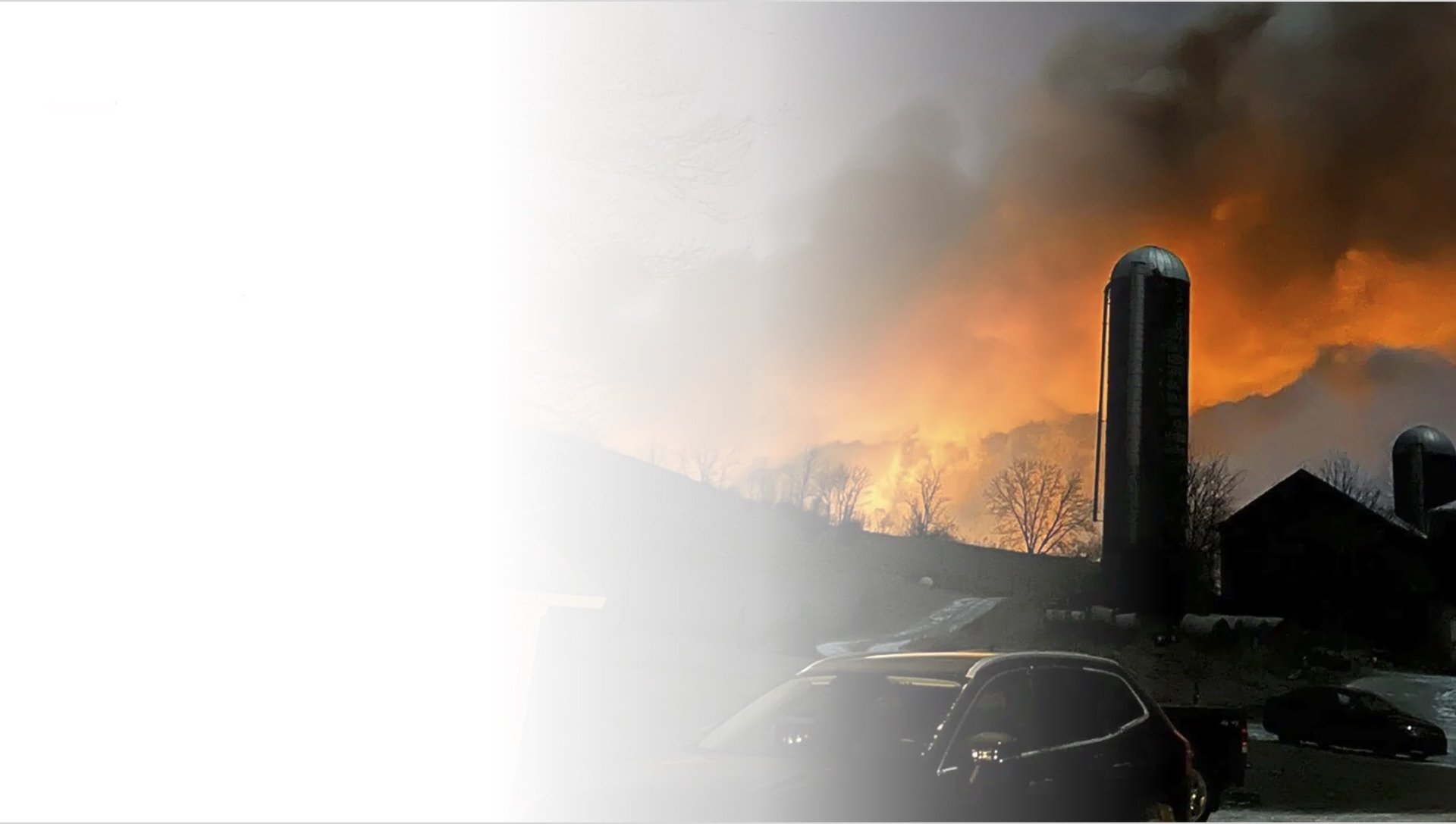 The East Palestine Unity Council Demands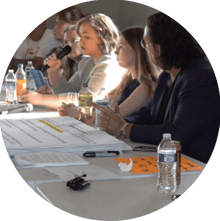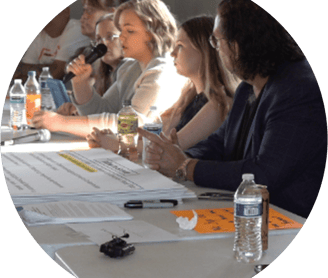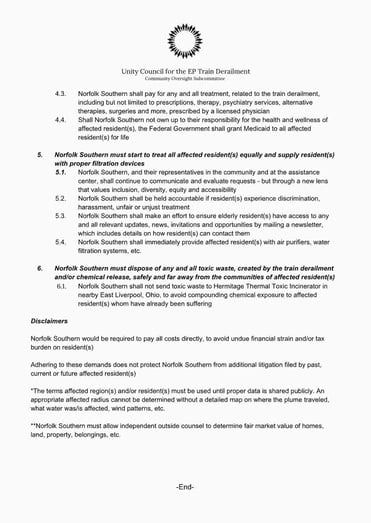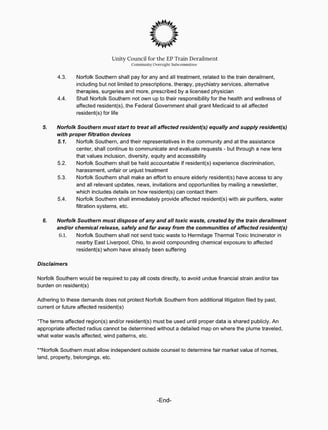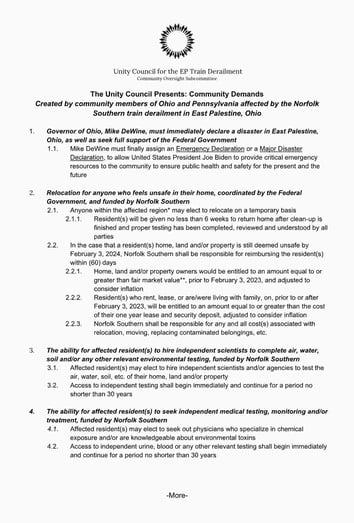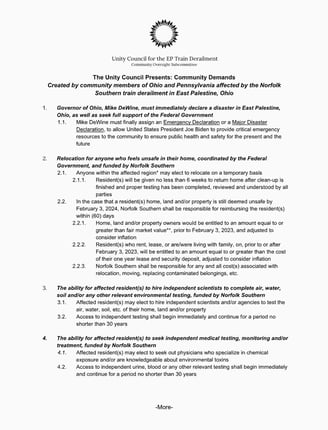 HELP FOR RESIDENTS IN THE EAST PALESTINE AREA
If you would like to request air or water testing at your home, call the residential re-entry request hotline: (330) 849-3919.
For other information, call the East Palestine information line (open from 8 AM to 8 PM Eastern): 866-361-0526.
More information:
Mental health resources:
A disaster event such as this is unexpected and often brings out strong emotions. Please call or text the SAMHSA Disaster Distress
Helpline's toll-free number (1–800–985–5990) to receive immediate counseling. This free, confidential, multilingual crisis support service is available to anyone experiencing distress as a result of a disaster. People who call and text are connected to trained, caring professionals from crisis counseling centers in the network. Helpline staff provide confidential counseling, referrals, and other needed support services.
Poison Control Hotline:
The Cincinnati and Central Ohio Poison Centers have partnered with the Pittsburgh Poison Center to establish a toll-free hotline for medical questions related to the train derailment. Toxicologists are on hand 24/7 to offer support & recommendations. Call (877) 603-0170 to speak to a specialist.
We will not stop until our children can drink water without fear.
In East Palestine.
In Flint.
In Jackson.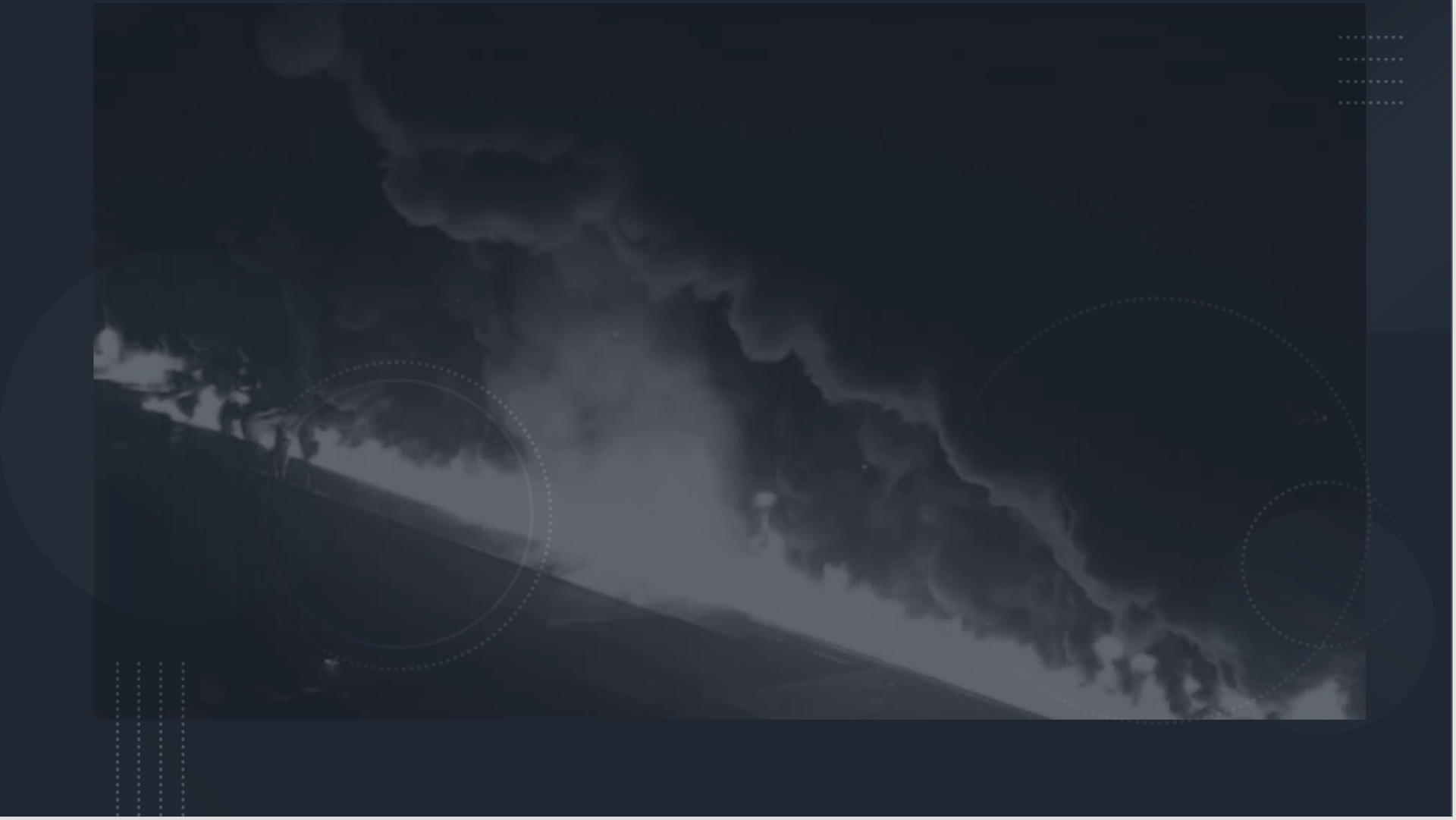 Additional links/info below…
The New Democratic Party Civilian Water Services
EPA Incident Response Report and Recommendations

Congressional Pressure for separate fund to prevent citizens from needing to beg the entities that poisoned them. Akin to Silicon Valley slush fund manifested from thin air over a weekend. Asset collateral held in train shares.

Training and dissemination of water testing information for citizens after a disaster
We will not stop until our children can drink water without fear.
In East Palestine.
In Flint.
In Jackson.